So, you've set up your MetaMask wallet to use the Bince Smart Chain. If you are still not sure how this can be done, take a look  My previous article, about  to set up your MetaMask wallet to use Binance Smart Chain and other ethereum networks. The Binance Smart Chain provides a flexible platform for building decentralized applications and mining NFTs. Just like the ethereum network, it is a portable platform for building decentralized facilities and has interoperability capabilities. RoniniaSWap will launch soon (October 1) on Binance Smart Chain!
Thanks to their speed and relative cheapness, apps built on the Binance Smart chain are quickly gaining steam and outpacing similar apps built on the Ethereum blockchain, PancakeSwap being one of them.
Just like Uniswap on the Ethereum Mainnet, PancakeSwap is a decentralized exchange that allows users to exchange cryptocurrencies on the Binance Smart Chain without necessarily giving up full ownership of their tokens and enjoy blockchain-level security and identity protection. PancakeSwap offers an easy connection for a very wide range of ethereum wallets, including a trust wallet of course! On PancakeSwap, users can easily exchange their tokens, provide liquidity and claim regular token distribution.
Pancakes; the traditional platform token can be used to vote on a development proposal and can also be traded for other platform tokens and exchanges where it is listed. Similar to PancakeSwap; RobiniaSwap will launch on the Binance Smart Chain and users will be able to perform almost every activity available on RobiniaSwap's PancakeSwap. But before Robinia launches, here's how you can use PancakeSwap on Binance Smart Chain:
Connecting your wallet to Pancakeswap and using the services on the platform is quite easy. Just visit PancakeSwap at; https://pancakeswap.finance/. For MetaMask users, select Binance Smart Chain from the available network from your chrome extension (as explained in the previously shared article) before clicking the link or using the DApp browser in your mobile wallet. You will need to switch networks if this has not been done before, which is your preference.

Click on "connect wallet" to connect your wallet to the platform. Clicking on this will show the available wallet link option. For TrustWallet users, just select TrustWallet from the menu, MetaMask users can select MetaMask and follow the next prompt. We will be using MetaMask for this tutorial, the steps are essentially the same and self-explanatory for each option. Other wallets with walletConnect feature enabled can simply select "WalletConnect" to connect to the plattor.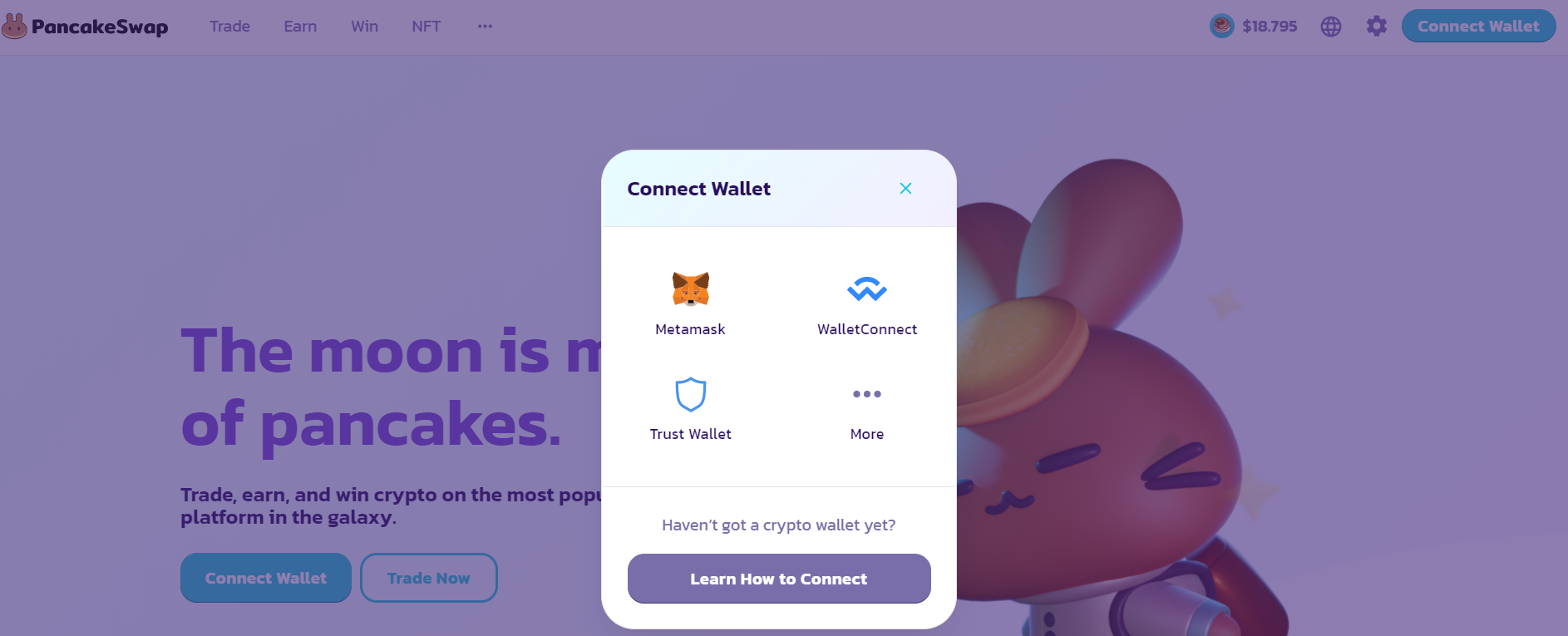 Follow the prompts and link your wallet. Once connected, you can now use any of the services available on PancakeSwap.
To exchange your token with other tokens, select swap and select the desired pairs. If you can't find the token you want by simply typing its name or checkmark into the input field, copy the contract address and paste it into the input field. The token is available, it will be located and displayed. Select the token and the desired amount that you want to exchange with another token.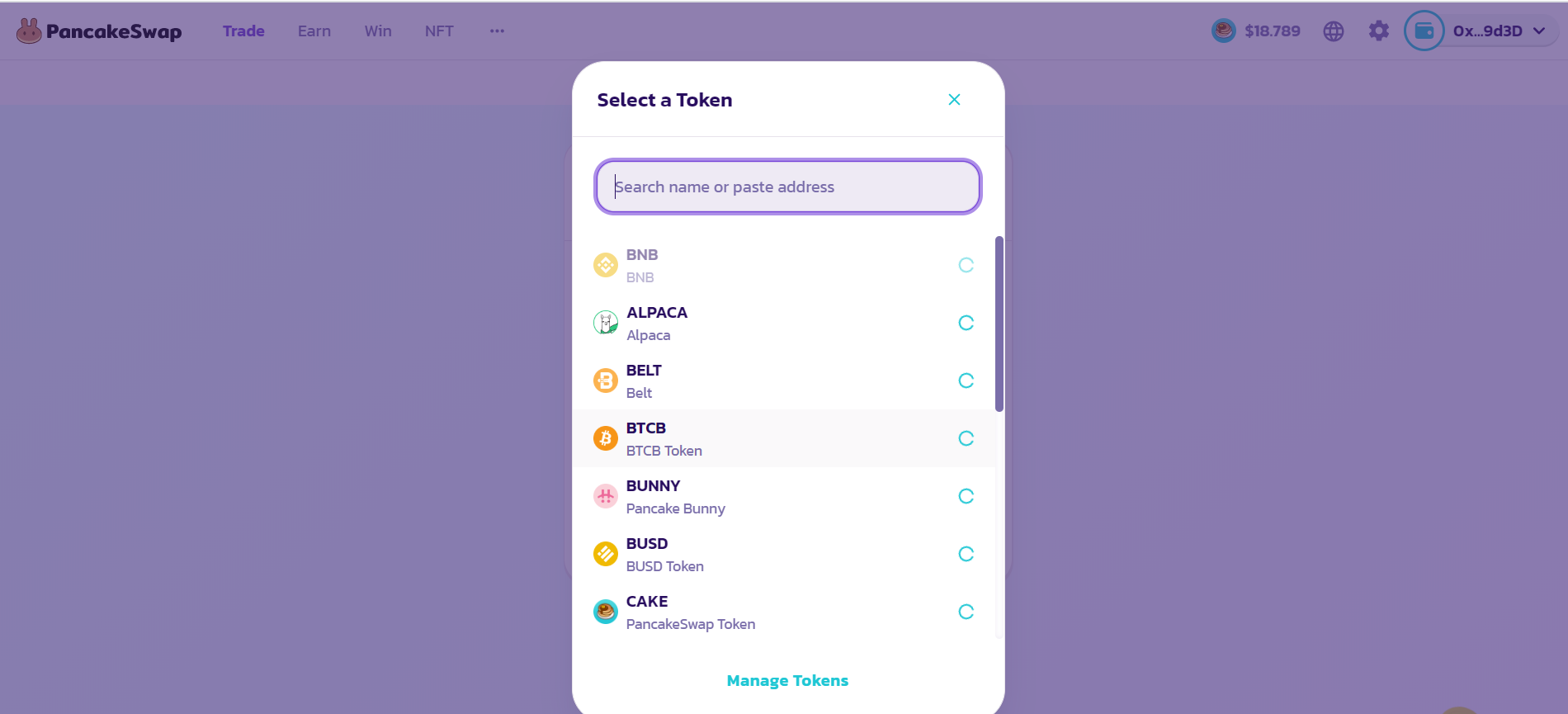 To provide liquidity, simply select "Liquidity" and your desired pair, the process is quite similar to the one described above. To ensure liquidity, you must have at least equal value of both tokens in your wallet.

PancakeSwap also provides users with earning opportunities through liquid farming and staking pools. Select "Win" to see available liquidity farms and stake pools to participate.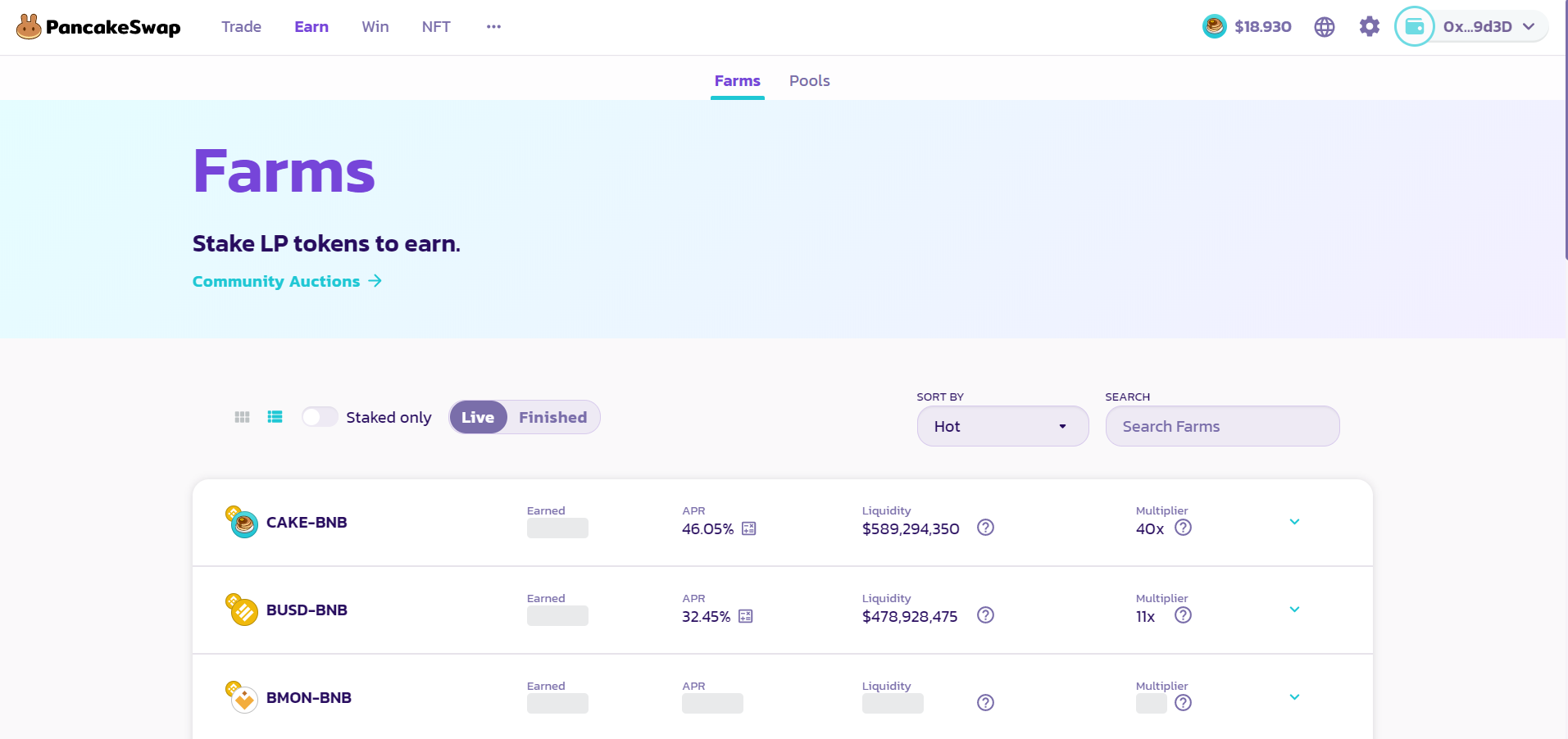 Click on a star to rate!
[Total votes:

2

Average rating:

5

]